Safe Boating Awareness Week: May 21 – May 27
Five Tips for Safe Boating this Season
As many head out on the waters for the first long weekend of the season, Canadian Safe Boating Council (CSBC) wants you to be prepared when you hop in your boat.
This year the CSBC has five key focuses to promote safe and responsible boating practices when you're on the water this season:
Wear Your lifejacket – the majority of recreational boating related deaths in Canada continue to involve individuals who were not wearing a PFD (80%+) and sadly most of these fatalities were avoidable.
Boat Sober – the use of any intoxicants (alcohol, cannabis, prescription drugs) is both irresponsible and illegal.
Be prepared, You and Your Vessel – make sure you and your boat are properly equipped for your activities.
Take a Boating Course – our waterways will be very busy this year so it's imperative that all boaters know the rules of the road.
Be Cold Water Safe – be aware of the cold water risks! Cold water can severely impact your ability to swim or even just stay afloat and your best chance of surviving an accidental immersion is to wear your lifejacket!
Safe Boating Awareness Week runs from May 21 – May 27, 2022.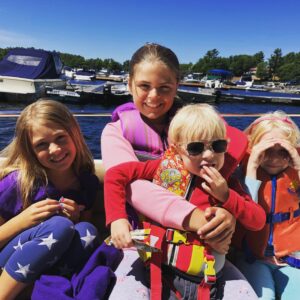 For more on safe boating, find a refresher on boating laws here and suggestions to encourage safe and respectful boating behaviour here.