Community Update: Road Ecology Project with Georgian Bay Biosphere
Summer is right around the corner, and so are we! This summer, we are looking forward to continuing our road ecology surveys throughout the Biosphere. We have a large team this year which allows us to focus on four local roadways, including Conservation Drive.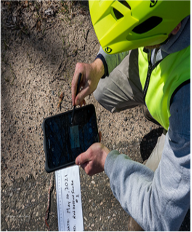 In teams of two, our staff will be biking the length of the roadway every week to identify species of reptiles that are seen alive or dead on the road, including nesting turtles! This information will identify any "hotspots" or common crossing points of reptiles along the route. This helps us to locate sensitive areas where we can recommend future improvements to better protect reptiles in the Biosphere.
Please keep an eye out for our staff who will be biking Conservation Drive on Mondays, Wednesdays and Fridays from May-September, especially when driving over hills and around corners. Our team will always be wearing high-visibility vests and may frequently stop whenever we encounter a reptile on the road.
As we all travel through the Biosphere this summer, we also ask that drivers keep an eye out for wildlife on the road, and please be a cautious and attentive driver at all times of the day and maintain a safe speed that will allow you to stop for any animal on the road. We would LOVE to see what you can find around the Biosphere (not only reptiles!).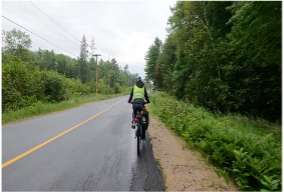 Participation in this project can be done by submitting photos of wildlife or plants to our
INaturalist project. More information can be found here.
Thank you! Miigwech!
Tianna Burke, Conservation Biologist
PO Box 662
gbbr.ca
Parry Sound, ON P2A 2Z1
@gbaybiosphere