Integrated Community Energy and Climate Action Plans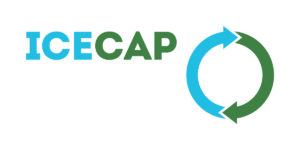 Known as the Integrated Community Energy and Climate Action Plans  (ICECAP) was formed in 2019 as a partnership between the Municipalities and First Nations located in and around the Georgian Bay Biosphere region for the purpose of a collaborative, more cost-effective approach to energy management and the reduction of greenhouse gas emissions (GHG).
All area councils and their communities in the biosphere region have been invited to participate – including the townships of the Archipelago, Carling, Georgian Bay, McDougall, McKellar, Parry Sound, Seguin, Whitestone, and Shawanaga First Nation.
This regional climate action plan will outline how to reduce GHGs using tools such as education, energy retrofit and waste reduction programs, new plans and policies for local governments, and infrastructure improvements. The potential benefits are energy cost savings, improved air quality, more connected communities, and help to prepare for the impacts of climate change.
You can learn more about the ICECAP partnership in the article below, or by visiting www.gbbr.ca/climate.