Join the GBA and GBF for an Event on Water
H2O 2018 is a half-day information/education session in Toronto on three timely topics:
Microplastics * Cage Aquaculture * Phragmites
Join us for provocative presentations, deep discussions and the latest updates on what's happening to what we love most about Georgian Bay – the water, and what GBF and the GBA are doing to protect it.
Saturday, October 20th, 2018, 9.00 am to 2 pm. Speakers start at 9.30 am.
Oakham House, Ryerson University, 63 Gould St., Toronto, ON M5B 1E9
Please register by clicking Register Now below.
Tickets are $20 each – includes morning refreshments and a light lunch.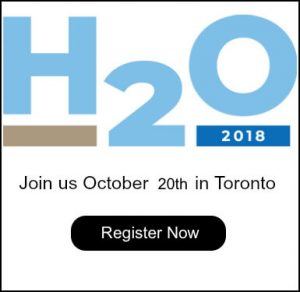 Registration is required.
The event is open to all who live, work, cottage or play in and around the Bay.
Bruce Power has provided support to GBF over the past 5 years for projects that protect water quantity, water quality, coastal wetlands, fish habitat and biodiversity including Phragmites eradication, DNA barcoding, and the engineering study entitled "Providing Structural Solutions for Adaptive Management in the Great Lakes", and more. Bruce Power has a strong commitment to supporting a wide range of environmental improvement initiatives to ensure the ecosystems and communities who depend on them are protected. For further information please see:
https://www.brucepower.com/in-the-community/programs/environment-sustainability
Summary descriptions of GBF, GBA and Bruce Power can be found below.
Georgian Bay Forever is a charity dedicated to scientific research and public education on Georgian Bay's aquatic ecosystem.
Our mission is to protect, enhance, and restore the aquatic ecosystem of Georgian Bay by funding accredited research on water levels, water quality, and ecosystems; by educating the public and governments on issues regarding the environmental protection, conservation, the safety and preservation of the water and the natural features of the Georgian Bay area of Ontario; and by enhancing the public's appreciation for their environment.
~ • ~
The Georgian Bay Association is a not-for-profit advocacy organization that acts as an umbrella group for 19 cottage associations along the eastern and northern shores of Georgian Bay, representing over 3,000 families.
Formed in 1916, our mandate to protect the fragile and finite water and land resources of the Bay has not changed in over 100 years.
Our mission is to work with our water-based communities and other stakeholders to ensure the careful stewardship of the greater Georgian Bay environment.
~ • ~
Bruce Power is Canada's first private nuclear generator, providing 30% of Ontario's electricity, as well as medical isotopes that save lives around the world. Our eight units provide over 4,000 full-time, direct jobs to highly skilled people and thousands more indirectly.
We inject billions of dollars into Ontario's economy annually, while producing safe energy that produces zero carbon emissions.
Bruce Power is a partnership among TransCanada Corp., OMERS Infrastructure Management Inc. (a trust established by the Ontario Municipal Employees Retirement System), the Power Workers' Union and The Society of Energy Professionals. Over 90% of employees also own a part of the company.