Kids Events – July 2019
Registration Information:
The Parry Sound library staff will be taking registration for both Animal Tracks shows, which are jointly sponsored by GBBR and the West Carling Association. Call the library to register at 705-746-9601.
Both the Science North and the Tie Dye events will take place at the library and again register by calling the library.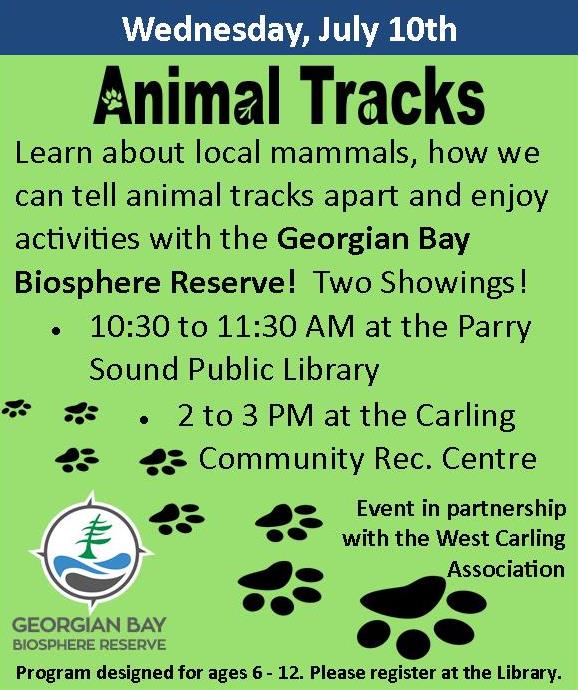 Children's Event – Animal Tracks – Parry Sound Public Library