How Well do You Know The Bay?
The West Carling Association Members' Contest
–Enter today!
Week 5 Photos Now online!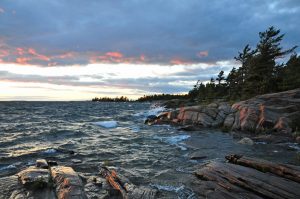 Do you know where this is? (answer below)
Your Association is challenging you to a contest. The winner will receive a $100 gift certificate for Gilly's.  We are grateful to Tom Betts, one of our American members, who knows the Bay intimately but can't be with us this summer. Tom has agreed to reminisce about past years by reviewing his photographs to select 10 within the geographical boundaries of Carling township north to Pointe au Baril, for which you are to identify the location in the photo.
Here's how the contest will work:
Starting July 15, we will post two of Tom's photographs per week on the WCA website (see above sample).
Each Wednesday from July 15 to August 12 participants can visit the website to see the new photographs posted and submit an entry using the same name and email address, identifying the location of each photograph, as specifically as they can.
After August 15, Tom will decide which participant was able to identify, most specifically, the locations in the 10 photographs and a winner will be contacted and announced on our website
Open to members of the WCA (new members welcome).
See below for full details and contest rules.
Above photograph – Henrietta Point, southwest tip of Franklin Island

This Week's Photos
Week Five – August 12 – Final Week
Week Four – August 5
Week Three – July 29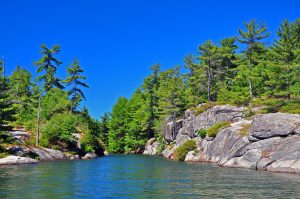 Week Two – July 22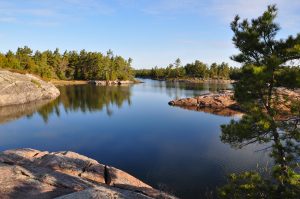 Week 2 – B –click to enlarge
Week One – July 15
Use this link to submit your entry and be sure to include:
your name
the email address associated with your membership if different than the email used to submit the entry
the name of the Photo(s) you are describing (e.g. Week 1-A) along with your guess at it location, be as specific as you can.
Contest Rules
Prize offered as-is and is not exchangeable for cash value.
Only open to 2020 paid members of the WCA and their immediate family verified upon contest conclusion if selected as a winner
One entry per member for each photograph
For the best chance of winning provide as much detail as you can to identify each location in all photographs
The awarding of the prize is at the sole discretion of the WCA
By entering the contest you agree to let the WCA post your name on our website, Facebook page and in our newsletter if selected as the winner
Contest not open to residents of Quebec