The Joys of biking at the cottage
BILL AND DAVID BIALKOWSKI
For Judy and I, our cottage experience is not just about enjoying the beautiful shoreline, the water and our boats, but also includes the bike. Judy can be seen each morning on Remy Bay Road getting her morning exercise clad in helmet and bright red riding gear pedaling madly to the end of Remy Bay and back.  I can be seen riding my bike to visit neighbours, pick up the mail, and for exercise along Snug Harbour road. The bicycle is a 200-year-old invention and gives us a great mobility boost at zero carbon footprint, while offering wonderful exercise, and is suitable for anyone from age five to ninety-five.
I cannot discus the bicycle however without consulting my son David, my ultimate authority on the subject. David owns and operates Trysport in Parry Sound, where bicycles from the simplest to most sophisticated are available.  'Trysport' is a clever play on words – is it Tri-Sport or just Try Sport?  David is Triathlete who has over 30 Ironman events to his name, including Hawaii. This ultimate triathlon consists of a 4 km swim, followed by 180 km's on the bike, and finally a topped off with a normal 42 km marathon run. Try that in 10 hours or less!
Of course, the bike at the cottage is a bit more relaxed than such extreme exertion.  So I asked David for his thoughts.
Family riding
A family ride with young children from the cottage will be on low traffic safe roads, or maybe at a provincial park, such as Killbear, on zero traffic fitness trails. Here, you are riding recreation adult bikes and kids bikes and riding likely less than 5 km.
Close to the cottage recreational biking
This biker will use a basic bike to get some morning exercise to get the paper or to visit a neighbour for coffee.  They are biking on very low traffic roads with the comfort that they feel very safe.  Most of these roads would be either gravel or tar and chip and their round trip would be less than 10 km.  Below is an example of a basic recreational bike.
Fitness riding
Finally, we have fitness riders who often risk life and limb to get a sweat filled fun ride in along high traffic main highways.  If you live in Carling then that highway is #559 connecting HW400 to Killbear Park.  It is one of the busiest highways in the North during the summer season and is not built to share with cyclists.  I often cycle this route but do so during low traffic times, with bright clothing, front and rear lights, after 40 years of cycling experience, I still pray. Drivers see cyclists as an inconvenience, not as a life that they feel they need to protect. This is the sort of bike that you might see riding along 559.  It is a gravel bike (also known as a road bike with fat tires, or a cross bike).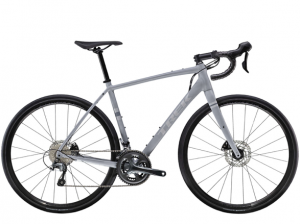 The Island Cottager
There are many island cottagers who commute by boat from their island cottages to Dillon, Snug Harbour and Killbear Marina. Most park their cars at the marina and go to town for shopping. For them the bike has the recreational purposes as already described. One potential twist is that folding bikes are available that can be more easily carried on a boat. When my Dad flew his floatplane, he kept a folding bike in the plane so that he had mobility when he arrived at an unknown destination.
The E-bike
Fitness riders may also want to use one of the many offerings of electric assist bicycles like the Louis Garneau Urbania.  Breeze up hills and make the wind disappear on these great bikes which can keep you enjoying riding for years to come, especially when you may be past your prime.  E-bikes offer several levels of assistance, from just enough to make the bike weightless, to heaps of power to get you speeding up any hill, or just enough to keep up to your partner.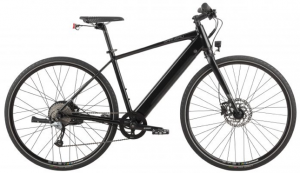 Whatever you do, get on your bike and RIDE!