West Carling Association Online Survey
Our Online Survey is now available – and we want to hear from you!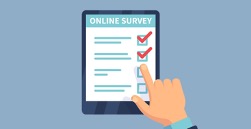 The survey was developed to provide an opportunity for both members and non-members in our community to share their views on the West Carling Association (WCA).
Your responses will assist the WCA Board in determining what we should keep doing, start doing and stop doing.
We want to hear from as many people as possible. We encourage you to share the survey link with your family members and neighbours.
The survey is anonymous. Only summary data will be shared. Results will be posted on our website and shared via email.